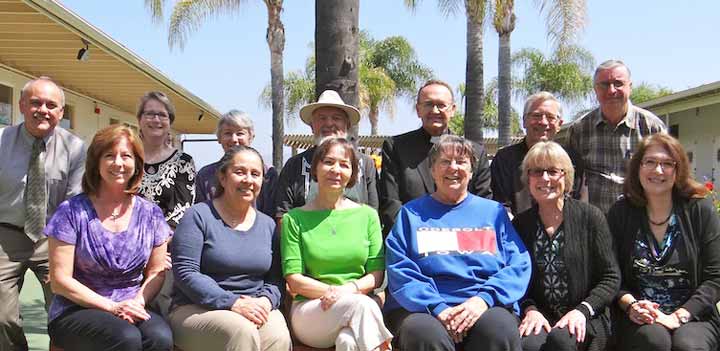 The Social Justice Ministry has as its purpose to affirm and foster human life and the dignity and rights of all people. It works to increase awareness of needs in the local as well as the global community and to promote Catholic Social Teaching. Our goal is to be proactive in addressing social concerns and in caring for the poor and oppressed.The committee meets bi-monthly following the 9:00 Sunday Mass. It sponsors a Lenten series of speakers representing groups who minister to those in need both locally and in mission areas. In addition, the SJM sponsors a monthly "loose change collection" on the first Sunday of each month for the poor, for victims of natural disasters, for orphanages, and many other ministries who address those in need. Many donations are made through Catholic Relief Services.
All parishioners are encouraged to get involved. We invite you to attend our meetings and/or be a member of e-Link an electronic newsletter from the Diocesan Office of Social Ministry that lists monthly information of events in the parishes of San Diego. socialministrysandiego.com
We also welcome suggestions of ways to address needs in our community.
For more information, please contact:
Flora Funk at (619) 957-4388
swtpea713@hotmail.com
Minutes of past meetings
| | | |
| --- | --- | --- |
| Sept 10, 2017 | Aug 21, 2016 | Nov 15, 2015 |
| May 21, 2017 | April 10, 2016 | Aug 16, 2015 |
| Feb 7, 2017 | Feb 7, 2016 | May 31, 2015 |
| | Jan 13, 2016 | Feb 1, 2015 |